SEO for Hotels
SEO can help drive more organic traffic to your site, increase your online visibility, and ultimately lead to more bookings.
Free Consultant
Why Need SEO for Hotels
The KPI Plus offers SEO services that go beyond just bringing visitors to your website, by combining direct response marketing, advertising, and conversion optimization with best practices for businesses.
Increased Online Visibility
Optimizing your website to appear higher in search engine results and increasing your online presence to reach more potential customers.
Utilizing SEO and other online marketing strategies to reach target audience without high costs of traditional advertising methods.
Ensuring your website is easy to navigate, loads quickly, and provides relevant and useful information to visitors.
SEO Services For Hotels & Resorts
We can help increase your business's search visibility through SEO keyword research, site optimization, and campaign setup and management
Keyword Research and Optimization
identifying and targeting relevant keywords to improve website ranking in search results.

Optimizing website elements such as titles, headings, and meta descriptions to improve visibility in search.
Optimizing website for local search queries and appearing in local business listings.

Content Creation and Marketing
Creating and promoting high-quality content to improve website ranking and attract traffic.

Acquiring high-quality backlinks to improve website authority and ranking on google page results.
Having specialized knowledge and skills in search engine optimization as well as SEO performance.
Optimizing images and videos for search engines to improve visibility in search results.
Designing a website with SEO best practices in mind to improve visibility in search results.
Monitoring and improving online reputation to establish credibility and trust with customers.
Expertise
Hospitality Specialist
Advance Marketing Tools
Cooperate with many Hotels and Businesses
Consult with Us
Competitive Advantage
Comprehensive Range of Services
Up-to-date with Trends
Study from best practice
Consult with us
Frequently Asked Questions
What is Local SEO?
Local SEO can help your hotel by increasing its visibility on search engines, attracting more local customers, boosting website traffic and bookings, improving online reputation, and staying ahead of competitors in the local market.
How can local SEO help my hotel?
Local SEO can be a powerful tool for hotels to improve their visibility and attract more potential customers in their local area. Here are some ways that local SEO can help your hotel:
How much does the Local SEO cost?
The cost of local SEO can vary greatly depending on a number of factors, such as the size of the business, the level of competition in the local market, and the specific goals and needs of the business. It's important to work with a reputable and experienced local SEO provider to determine a budget and strategy that meets the needs and goals of the business.
How long does it take to get ranks by Google?
The time it takes to get ranks by Google varies depending on competition, content quality, backlink strength, website authority, and Google algorithm updates. Improvement can take weeks to months, and maintaining high rankings is an ongoing process.
Can local SEO generate the revenue for the Hotel?
Yes, local SEO can generate revenue for hotels by attracting more potential customers in their local area and increasing bookings. By improving their online visibility and ranking for local search queries, hotels can attract more traffic to their website, increase the chances of bookings, and ultimately generate more revenue. Additionally, by improving their online reputation through effective local SEO strategies, hotels can build trust and credibility with potential customers, which can lead to increased bookings and revenue over time.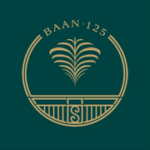 We are impressed with the outcomes of The KPI Plus to manage our social media and website. Hotels must efficiently use these services in the digital age, and The KPI Plus has proven to be successful in generating favorable results for us.
The KPI Plus has managing our social media and OTAs. The team has been incredibly friendly and professional, making it easy to collaborate with them. We have been very pleased with the quality of our monthly reports and are highly satisfied with their services.
We are happy with the outcomes and their efficient and friendly service has left us deeply impressed. To other businesses seeking for efficient revenue management, Social Media Marketing Services, we fully recommend The KPI Plus.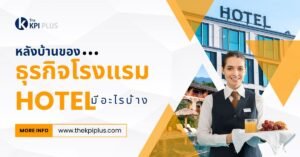 อย่างที่ทราบกันดีว่า ธุรกิจโรงแรมเป็นธุรกิจที่ให้บริการที่พัก แก่นักท่องเที่ยวหรือบุคคลทั่วไป นอกเหนือจากการให้บริการห้องพักแล้ว โรงแรมยังให้บริการด้านอาหารและเครื่องดื่ม กิจกรรมนันทนาการ และบริการอื่น ๆ อีกมากมาย เพื่อตอบสนองความต้องการของผู้เข้าพัก ซึ่งการดำเนินงานของธุรกิจโรงแรมจึงจำเป็นต้องมีระบบหลังบ้านที่มีประสิทธิภาพ เพื่อรองรับการทำงานของพนักงานภายในธุรกิจโรงแรมและพร้อมมอบบริการที่ดีให้กลับกลุ่มลูกค้า  วันนี้ The KPI [...]
55/498 Chao Fa East Rd., Wichit, Mueang Phuket, Phuket 83000 Thailand