Hotel Marketing Solution for Independent Hotels in Southeast Asia
Elevate your Hospitality business with Hotel Digital Marketing solutions
Free Consultation
About us
Our Solutions
Welcome to The KPI Plus: Hotel Digital Marketing Solutions for Tomorrow.
Unlock the full potential of your hotel's online presence with The KPI Plus. As a leading provider of innovative digital marketing solutions, we specialize in empowering independent hotels to boost their revenue and thrive in today's competitive landscape.
Our team of experts is dedicated to crafting effective strategies that drive results. Through targeted social media marketing and captivating advertising campaigns, we engage potential customers in the discovery phase, generating qualified leads for your hotel.
But we don't stop there. At The KPI Plus, we understand the importance of a seamless booking experience. That's why we optimize distribution platforms, making it simple and effortless for guests to make reservations.
Stay ahead of the curve with our advanced digital marketing techniques and stay competitive in tomorrow's market. Let The KPI Plus be your trusted partner in advancing your hotel's digital presence and achieving your revenue objectives.
Supercharge your hotel's success with The KPI Plus. Discover the possibilities today.
Professional consultant for the hospitality and service industries
The KPI Plus is a full-service hotel management consulting firm. We are focus on online marketing to increase bookings Emphasis on measurable advertising with ROAS, revenue management through various OTAs, including website design, SEO, and marketing on the cloud platform The goal is to let the hotel brand be known and increase more bookings.
Read more
Hospitality
We specialize in Hospitality as Thailand's main industry, offering accommodation, dining, and entertainment services to travelers. Our services boost online visibility, attract new customers, and drive revenue for hotels, resorts, restaurants and bars.
SMEs & SMBs
We help brick-and-mortar stores expand online, becoming e-commerce sites. Our services increase brand awareness, target audiences, and sales through effective online marketing strategies for retail businesses.
Property & Real Estate
The property and real estate industry is crucial in tourism hotspots like Phuket. Our services help businesses in this industry generate leads and build their online presence for selling, buying, and managing residential and commercial properties.
E-commerce
E-commerce businesses sell online through platforms like WooCommerce or Shopify. Our services help Thai e-commerce businesses attract and retain customers with effective online marketing strategies like SEO, PPC, and email marketing
Customer Reviews
See what our Clients say about us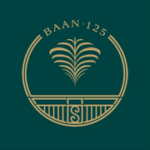 We are impressed with the outcomes of The KPI Plus to manage our social media and website. Hotels must efficiently use these services in the digital age, and The KPI Plus has proven to be successful in generating favorable results for us.
The KPI Plus has managing our social media and OTAs. The team has been incredibly friendly and professional, making it easy to collaborate with them. We have been very pleased with the quality of our monthly reports and are highly satisfied with their services.
We are happy with the outcomes and their efficient and friendly service has left us deeply impressed. To other businesses seeking for efficient revenue management, Social Media Marketing Services, we fully recommend The KPI Plus.
With the website and social media services they have offered, we are more than happy. We highly honor The KPI Plus for their outstanding work and encourage other businesses looking for efficient digital marketing solutions to use their services.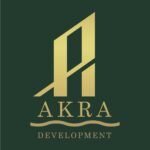 We're greatly benefitted from the assistance of The KPI Plus. Thanks to their services, our online performance has been exceptional, enabling us to effectively reach our target audience. We are really satisfied with the service provided by The KPI Plus.
We has collaborated with The KPI Plus for our social media, local business, and SEO marketing needs. Thanks to their services, our restaurant has been able to reach out to numerous customers both nationally and internationally. Highly Recommend!
Trusted By
Over 30+ Hotels and Businesses trust The KPI Plus with their growth agenda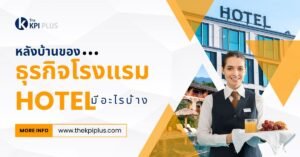 อย่างที่ทราบกันดีว่า ธุรกิจโรงแรมเป็นธุรกิจที่ให้บริการที่พัก แก่นักท่องเที่ยวหรือบุคคลทั่วไป นอกเหนือจากการให้บริการห้องพักแล้ว โรงแรมยังให้บริการด้านอาหารและเครื่องดื่ม กิจกรรมนันทนาการ และบริการอื่น ๆ อีกมากมาย เพื่อตอบสนองความต้องการของผู้เข้าพัก ซึ่งการดำเนินงานของธุรกิจโรงแรมจึงจำเป็นต้องมีระบบหลังบ้านที่มีประสิทธิภาพ เพื่อรองรับการทำงานของพนักงานภายในธุรกิจโรงแรมและพร้อมมอบบริการที่ดีให้กลับกลุ่มลูกค้า  วันนี้ The KPI [...]
55/498 Chao Fa East Rd., Wichit, Mueang Phuket, Phuket 83000 Thailand