Marketing Communication
Marketing communication and local PR are crucial for businesses to establish a prominent presence in their community and create a distinctive brand identity. This can enhance visibility, entice new customers, and establish a favorable reputation
Get A Free Consultant
Why Need Marketing Communication
Marketing communication and local PR are crucial for businesses to establish a prominent presence in their community and create a distinctive brand identity. This can enhance visibility, entice new customers, and establish a favorable reputation
Increased brand awareness
Consistent and effective marketing communication raises brand awareness and recognition
Improved Customer Loyalty
Builds strong audience relationships through engaging content, increasing loyalty and retention.
Generates leads, converts them into customers, and drives sales and revenues.
Marketing Communication for Business
The KPI Plus can help increase your business's local brand visibility through branding and local PR strategies, such as identifying key target audiences, developing messaging, creating engaging content.
Advertising involves paid promotions through various channels such as television, radio, print media, online ads, and social media.
Sales promotions are short-term incentives offered to customers to encourage them to buy a product or service.
Managing a brand's image and reputation through various media channels such as media relations, events, sponsorships, and crisis management.
Involves direct communication with customers by sales representatives and it's also used to build relationships and persuade customers.
Involves reaching out to potential customers through direct mail, email, telemarketing, and other forms of communication.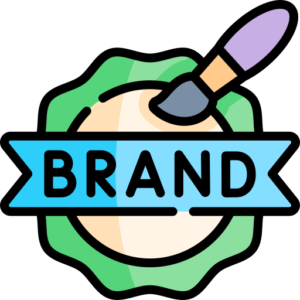 Creating an emotional connection with customers through storytelling and shared values helps to build long-lasting relationships.
Expertise
Hospitality Specialist
Advance Marketing Tools
Cooperate with many Hotels and Businesses
Consult with Us
Competitive Advantage
Comprehensive Range of Services
Up-to-date with Trends
Study from best practice
Consult with us
Frequently Asked Questions
What is Marketing Communication?
Marketing communication is the process of promoting a product or service to a target audience through different channels. Its aim is to inform and persuade customers to take action, such as making a purchase. Effective marketing communication requires understanding the audience and creating compelling messages through advertising, public relations, personal selling, and direct marketing.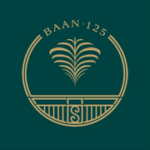 We are impressed with the outcomes of The KPI Plus to manage our social media and website. Hotels must efficiently use these services in the digital age, and The KPI Plus has proven to be successful in generating favorable results for us.
The KPI Plus has managing our social media and OTAs. The team has been incredibly friendly and professional, making it easy to collaborate with them. We have been very pleased with the quality of our monthly reports and are highly satisfied with their services.
We are happy with the outcomes and their efficient and friendly service has left us deeply impressed. To other businesses seeking for efficient revenue management, Social Media Marketing Services, we fully recommend The KPI Plus.
การสร้างแบรนด์สำหรับโรงแรมเป็นกระบวนการที่สำคัญเพื่อก่อสร้างตัวตนและความแตกต่างของโรงแรมในตลาดที่แข่งขันอย่างรุนแรง แบรนด์ที่เข้มแข็งและได้รับการยอมรับจะช่วยสร้างความไว้วางใจในลูกค้า สร้างความสนใจและความจำเพาะเจาะจงให้กับโรงแรมของคุณ ดังนั้น เรามาทำความรู้จักกับขั้นตอนการสร้างแบรนด์สำหรับโรงแรมกันเถอะ! วิเคราะห์ตลาดและกำหนดกลุ่มเป้าหมาย ก่อนที่จะสร้างแบรนด์สำหรับโรงแรมของคุณ คุณควรทำความเข้าใจถึงตลาดที่คุณต้องการเข้าถึง วิเคราะห์กลุ่มเป้าหมายของคุณ รวมถึงความต้องการและความคาดหวังของลูกค้าที่เป็นไปได้ จากนั้นกำหนดกลยุทธ์การตลาดที่เหมาะสมสำหรับกลุ่มเป้าหมายนั้นๆ สร้างตัวตนและคำนิยามแบรนด์ แบรนด์ของโรงแรมควรมีตัวตนที่ชัดเจนและไม่เหมือนใคร กำหนดค่าและอุดมคติของแบรนด์ของคุณ เน้นประโยชน์ที่โรงแรมของคุณมอบให้แก่ลูกค้า [...]
55/498 Chao Fa East Rd., Wichit, Mueang Phuket, Phuket 83000 Thailand