Google Ads for Hotels
Google Ads can improve hotel performance by increasing visibility, targeting the right audience, improving conversion rates, maximizing ROI, and competing with other hotels.
Free Consultant
Why Need Google Ads for Hotels
The KPI Plus is not just a Google Ads agency. We leverage our agency experience in direct response marketing, advertising, and conversion optimization to provide the best practices for Google Ads. The outcome is a Google Ads service that not only drives visitors to your website but also endeavors to transform them into customers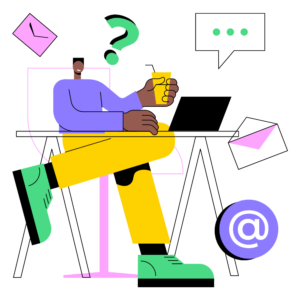 Brand awareness for hotels refers to the level of familiarity and recognition that potential guests have of a particular hotel brand, its services, amenities, and overall reputation.
Improving engagement for hotels means creating meaningful interactions with guests across various channels to foster loyalty and drive repeat bookings.
Improving booking conversion for hotels involves optimizing the website's user experience, pricing strategies to increase the likelihood of visitors making a reservation.
Google Ads For Hotels & Resorts
Starting with creating a Google Ads account, developing an ad campaign, selecting the appropriate target audience for your business, and optimizing your ads.
A specific word or phrase that defines the content and theme of a web page or an advertisement.
Identifying and selecting a particular group of people who are most likely to be interested in your product or service
Google Ads Campaign set-up
Creating a new advertising campaign within Google Ads, including selecting a campaign goal, budget, and other settings

Managing and adjusting your ad spend to achieve maximum results within your budget.
Designing and developing content include text, images, and video content for your ads to attract the audience
A type of Google Ads where ads appear on Google search results pages when users search for specific keywords or phrases.
Google Display Network (GDN)
A collection of websites, apps, and video content that allow advertising through Google Ads
Automated advertising campaigns that use machine learning to optimize ad performance and reach

A data visualization tool that helps users create and share custom reports and dashboards.
Expertise
Hospitality Specialist
Advance Marketing Tools
Cooperate with many Hotels and Businesses
Consult with Us
Competitive Advantage
Comprehensive Range of Services
Up-to-date with Trends
Study from best practice
Consult with us
Frequently Asked Questions
What is Google Ads for hotels?
Google Ads for hotels is an advertising platform by Google that lets hotels advertise their properties to potential guests through targeted ads on Google search and affiliated platforms. It helps hotels increase online visibility and attract more bookings.
What are the benefits of using Google Ads for hotels?
There are several benefits of using Google Ads for hotels, including:
Overall, Google Ads for hotels is a powerful tool that can help hotels increase their online visibility, attract more bookings, and ultimately grow their business.
How much does the google Ads cost?
The cost of Google Ads varies based on factors such as competition, target audience, and ad placement. It operates on a pay-per-click model, and advertisers set a daily budget. The cost per click can range from a few cents to hundreds of dollars.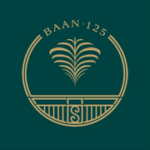 We are, Bann 125stay, hotel in Old Town Phuket uses The KPI Plus for social media and website management and we are happy with the results. Effective use of these services is important for hotels in the digital age, and The KPI Plus is delivering positive outcomes for us.
We are ,Ao Luek Panoramic, a pool villa located in Phuket. We used KPI service for social media and OTAs management for awhile ready. They are very friendly and professional, easy to work it. Our monthly reports were great and we are very happy with their service. Highly recommend for the hospitality.
We are ,sky and sea, Beach Resort located in ChonBuri has been using The KPI Plus service for almost a year for OTAs management and Social Media Management as well. We are really happy with their professional and friendly service. Highly recommend KPI Plus to other businesses.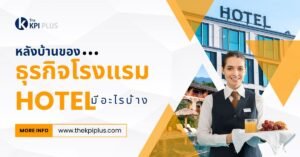 อย่างที่ทราบกันดีว่า ธุรกิจโรงแรมเป็นธุรกิจที่ให้บริการที่พัก แก่นักท่องเที่ยวหรือบุคคลทั่วไป นอกเหนือจากการให้บริการห้องพักแล้ว โรงแรมยังให้บริการด้านอาหารและเครื่องดื่ม กิจกรรมนันทนาการ และบริการอื่น ๆ อีกมากมาย เพื่อตอบสนองความต้องการของผู้เข้าพัก ซึ่งการดำเนินงานของธุรกิจโรงแรมจึงจำเป็นต้องมีระบบหลังบ้านที่มีประสิทธิภาพ เพื่อรองรับการทำงานของพนักงานภายในธุรกิจโรงแรมและพร้อมมอบบริการที่ดีให้กลับกลุ่มลูกค้า  วันนี้ The KPI [...]
55/498 Chao Fa East Rd., Wichit, Mueang Phuket, Phuket 83000 Thailand