Branding & Local PR
Branding and local PR are important for businesses to establish a strong presence in their community and build a unique brand identity, which can increase visibility, attract new customers, and establish a positive reputation.
Get A Free Consultant
Why Need Branding & Local PR
The KPI Plus offers Branding and Local PR service combines best practices for businesses, such as direct response marketing, advertising, and conversion optimization, to effectively enhance your brand's reputation and presence within the local community.
A strong brand identity and effective local PR strategy can help businesses increase their visibility and build brand awareness among the local community.
Consistent branding and effective PR efforts, businesses can establish themselves as credible and trustworthy within the local community.
Creating a unique brand identity and effectively communicating that identity through PR efforts, businesses can stand out in a crowded market
Branding and Local PR for Business
The KPI Plus can help increase your business's local brand visibility through branding and local PR strategies, such as identifying key target audiences, developing messaging, creating engaging content.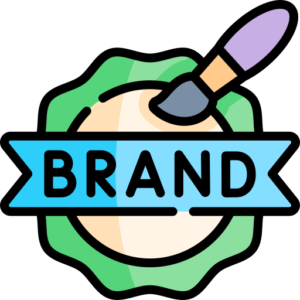 This is the visual and verbal representation of your brand such as logo, color scheme or typography.
A clear understanding of your target audience, their needs, values, and specially their preferences.
A clear statement of what sets your brand apart from competitors and the value it offers to customers.
Consistency across all brand touchpoints, including marketing materials, website, social media, and customer experience, helps reinforce brand identity.
A set of guidelines that outline how the brand should be presented in various contexts, ensuring consistency and accuracy in branding.
Creating an emotional connection with customers through storytelling and shared values helps to build long-lasting relationships.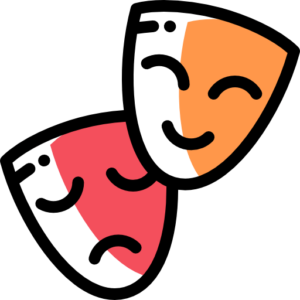 A strong brand culture that aligns with the brand's values and purpose can create a sense of belonging and brand loyalty among employees and customers.
A well-defined brand strategy that aligns with the company's overall business strategy and objectives can help guide decision-making.
The ability to adapt the branding strategy to changing market trends, customer needs, and business goals is crucial for long-term success.
Expertise
Hospitality Specialist
Advance Marketing Tools
Cooperate with many Hotels and Businesses
Consult with Us
Competitive Advantage
Comprehensive Range of Services
Up-to-date with Trends
Study from best practice
Consult with us
Frequently Asked Questions
What is branding?
Branding is the process of creating a unique identity for a product, service, or company that sets it apart from competitors and establishes an emotional connection with the target audience.
How does branding help businesses establish a strong presence in their community?
Branding helps businesses establish a strong presence in their community by creating a unique image and reputation that resonates with their target audience, builds trust and credibility, and sets them apart from competitors. This can help businesses :
By consistently presenting a strong and cohesive brand identity across all marketing materials, businesses can build a loyal customer base and establish themselves as leaders in their industry.
Why is local PR important for businesses?
Local PR is important for businesses because it helps them establish a positive reputation within their community, increase their visibility, and attract new customers. By building relationships with local media outlets, participating in community events, and sponsoring local charities, businesses can improve their image and credibility, which can lead to increased sales and long-term success.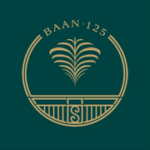 We are impressed with the outcomes of The KPI Plus to manage our social media and website. Hotels must efficiently use these services in the digital age, and The KPI Plus has proven to be successful in generating favorable results for us.
The KPI Plus has managing our social media and OTAs. The team has been incredibly friendly and professional, making it easy to collaborate with them. We have been very pleased with the quality of our monthly reports and are highly satisfied with their services.
We are happy with the outcomes and their efficient and friendly service has left us deeply impressed. To other businesses seeking for efficient revenue management, Social Media Marketing Services, we fully recommend The KPI Plus.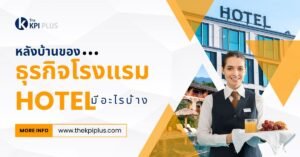 อย่างที่ทราบกันดีว่า ธุรกิจโรงแรมเป็นธุรกิจที่ให้บริการที่พัก แก่นักท่องเที่ยวหรือบุคคลทั่วไป นอกเหนือจากการให้บริการห้องพักแล้ว โรงแรมยังให้บริการด้านอาหารและเครื่องดื่ม กิจกรรมนันทนาการ และบริการอื่น ๆ อีกมากมาย เพื่อตอบสนองความต้องการของผู้เข้าพัก ซึ่งการดำเนินงานของธุรกิจโรงแรมจึงจำเป็นต้องมีระบบหลังบ้านที่มีประสิทธิภาพ เพื่อรองรับการทำงานของพนักงานภายในธุรกิจโรงแรมและพร้อมมอบบริการที่ดีให้กลับกลุ่มลูกค้า  วันนี้ The KPI [...]
55/498 Chao Fa East Rd., Wichit, Mueang Phuket, Phuket 83000 Thailand