Reservation Management
Reservation management is a key process for businesses that can optimize resource utilization, improve customer service, and increase revenue, with the help of technology enabling streamlined processes, automation and insights to remain competitive in the market.
Get A Free Consultant
Why Need Reservation Management for hotel
KPI Plus provides a comprehensive revenue management service for reservation management, leveraging their expertise in direct response marketing, conversion optimization, and revenue management strategies to maximize visitor conversion into customers.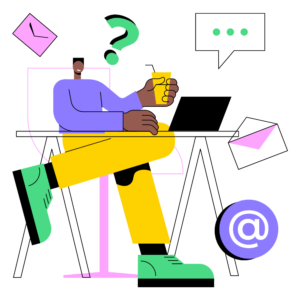 Enables businesses to set optimal pricing for their products or services to maximize revenue.
Better resource utilization
Revenue management helps businesses optimize their use of resources, such as staff, equipment, or facilities.
Provide a better customer experience by offering personalized services and flexible pricing options.
KPI Plus provides reservation management services that not only increase revenue but also integrate direct response marketing, advertising, and conversion optimization with industry best practices to optimize business performance.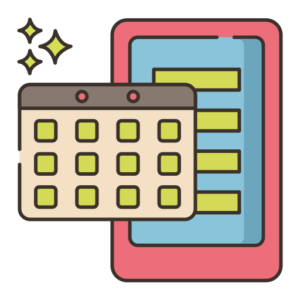 Hotel's reservation system
Overseeing the software and hardware used for the reservation system, ensuring that it is up-to-date.
Monitoring reservation requests
Monitoring incoming reservation requests, ensuring that they are responded to in a timely and efficient manner.
Managing reservations, including checking room availability, booking rooms, and processing payments
handling cancellations, ensuring that guests are refunded if necessary, and that rooms are released for other guests to book
ensuring that they are fair and transparent to guests, and that they comply with relevant laws and regulations
managing reservation staff, ensuring that they are properly trained and that they are providing excellent customer service.
Analyzing reservation data, such as occupancy rates and revenue, to identify trends and areas for improvement.
Managing the hotel's inventory, including room types, rates, and packages, to ensure that there is availability for guests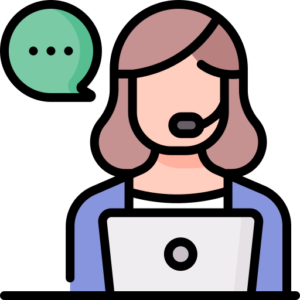 Communicate crucially with customers by providing important information about their stay, addressing concerns, and ensuring correct payment.
Expertise
Hospitality Specialist
Advance Marketing Tools
Cooperate with many Hotels and Businesses
Consult with Us
Competitive Advantage
Comprehensive Range of Services
Up-to-date with Trends
Study from best practice
Consult with us
Frequently Asked Questions
What is reservation management?
Reservation Management is the process of managing bookings made by customers for various products or services. The goal is to efficiently and accurately manage reservations to maximize customer satisfaction and bsuiness revenue.
How can businesses optimize their reservation management processes?
Yes, revenue management services offered by OTAs can help increase your hotel's occupancy rate by optimizing pricing and inventory, increasing visibility and exposure to potential guests, and providing additional marketing opportunities. However, it's important to consider the commission fees charged by OTAs before using their services.
Why is reservation management important for businesses?
Reservation management is important for businesses for several reasons. Firstly, it helps to optimize resource utilization and minimize idle time by ensuring that resources are used effectively. Secondly, it enables businesses to plan and manage their operations more efficiently, allowing them to offer better customer service and improve customer satisfaction. Thirdly, it helps businesses to increase revenue by enabling them to sell their products or services more effectively and reducing the number of missed reservations or cancellations.
What role does technology play in reservation management?
Technology plays a critical role in reservation management. With the help of technology, businesses can automate and streamline their reservation processes, making it easier and more efficient to manage bookings and reservations. Some examples of the role of technology in reservation management include: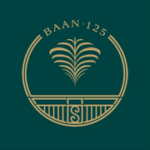 We are impressed with the outcomes of The KPI Plus to manage our social media and website. Hotels must efficiently use these services in the digital age, and The KPI Plus has proven to be successful in generating favorable results for us.
The KPI Plus has managing our social media and OTAs. The team has been incredibly friendly and professional, making it easy to collaborate with them. We have been very pleased with the quality of our monthly reports and are highly satisfied with their services.
We are happy with the outcomes and their efficient and friendly service has left us deeply impressed. To other businesses seeking for efficient revenue management, Social Media Marketing Services, we fully recommend The KPI Plus.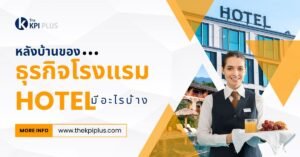 อย่างที่ทราบกันดีว่า ธุรกิจโรงแรมเป็นธุรกิจที่ให้บริการที่พัก แก่นักท่องเที่ยวหรือบุคคลทั่วไป นอกเหนือจากการให้บริการห้องพักแล้ว โรงแรมยังให้บริการด้านอาหารและเครื่องดื่ม กิจกรรมนันทนาการ และบริการอื่น ๆ อีกมากมาย เพื่อตอบสนองความต้องการของผู้เข้าพัก ซึ่งการดำเนินงานของธุรกิจโรงแรมจึงจำเป็นต้องมีระบบหลังบ้านที่มีประสิทธิภาพ เพื่อรองรับการทำงานของพนักงานภายในธุรกิจโรงแรมและพร้อมมอบบริการที่ดีให้กลับกลุ่มลูกค้า  วันนี้ The KPI [...]
55/498 Chao Fa East Rd., Wichit, Mueang Phuket, Phuket 83000 Thailand