Facebook Ads for Hotels
Facebook ads for hotels let hotels target potential customers with specific interests and demographics to increase bookings and raise brand awareness.
Free Consultant
Why Need Facebook ads for Hotels
The KPI Plus is more than just a Facebook ads agency. We combine our agency experience in direct response marketing, advertising & conversion optimization with best practices for Facebook ads. The result is a Facebook ads service that not only brings visitors to your Social Media page, but works to convert them into customers.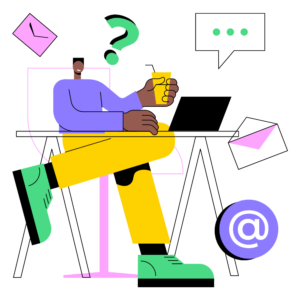 Brand awareness for hotels refers to the level of familiarity and recognition that potential guests have of a particular hotel brand, its services, amenities, and overall reputation.
Improving engagement for hotels means creating meaningful interactions with guests across various channels to foster loyalty and drive repeat bookings.
Improving booking conversion for hotels involves optimizing the website's user experience, pricing strategies to increase the likelihood of visitors making a reservation.
Facebook Ads For Hotels & Resorts
Starting with creating a Facebook account, developing an ad campaign, selecting the right target audience for your business, and optimizing your ads

A tracking code that helps monitor website traffic and gather data on user behavior for ad targeting.
Measures the number of customer interact with our ads such as ad clicks and optimizes ad delivery.

Allows businesses to collect lead information directly from an ad on Facebook.
Determines the target audience for ads using demographics, interests, behaviors, etc.
Refers to the text, images, and videos that related to our business and used for Facebook advertising.
A visual representation of data and statistics used to communicate ad performance and insights.
The process of creating and customizing a Facebook page for a business or brand. This help to have online existence.
Provides data and analytics on a Facebook page's performance and engagement.

Campaign Budget Optimization
Automatically distributes a campaign's budget to top-performing ad sets for improved performance.
Expertise
Hospitality Specialist
Advance Marketing Tools
Cooperate with many Hotels and Businesses
Consult with Us
Competitive Advantage
Comprehensive Range of Services
Up-to-date with Trends
Study from best practice
Consult with us
Frequently Asked Questions
Why do we need to do Facebook Ads for hotel?
Facebook ads for hotels are important to increase brand awareness, reach potential guests, and drive more bookings through targeted advertising and effective marketing strategies.
What's the monthly Facebook budget?
Determining the monthly Facebook budget depends on a variety of factors, such as the business's advertising goals, target audience, and competition, and there is no one-size-fits-all answer.
What metrics should hotels track to measure the success of their Facebook ad campaigns?
Hotels should track several key metrics to measure the success of their Facebook ad campaigns, including click-through rates, conversion rates, cost per click or cost per conversion and return on ad spend. Other metrics, such as engagement rates, reach, and impressions, can also provide insights into the effectiveness of the ad campaign in reaching and engaging the target audience.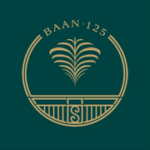 We are impressed with the outcomes of The KPI Plus to manage our social media and website. Hotels must efficiently use these services in the digital age, and The KPI Plus has proven to be successful in generating favorable results for us.
The KPI Plus has managing our social media and OTAs. The team has been incredibly friendly and professional, making it easy to collaborate with them. We have been very pleased with the quality of our monthly reports and are highly satisfied with their services.
We are happy with the outcomes and their efficient and friendly service has left us deeply impressed. To other businesses seeking for efficient revenue management, Social Media Marketing Services, we fully recommend The KPI Plus.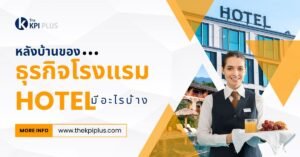 อย่างที่ทราบกันดีว่า ธุรกิจโรงแรมเป็นธุรกิจที่ให้บริการที่พัก แก่นักท่องเที่ยวหรือบุคคลทั่วไป นอกเหนือจากการให้บริการห้องพักแล้ว โรงแรมยังให้บริการด้านอาหารและเครื่องดื่ม กิจกรรมนันทนาการ และบริการอื่น ๆ อีกมากมาย เพื่อตอบสนองความต้องการของผู้เข้าพัก ซึ่งการดำเนินงานของธุรกิจโรงแรมจึงจำเป็นต้องมีระบบหลังบ้านที่มีประสิทธิภาพ เพื่อรองรับการทำงานของพนักงานภายในธุรกิจโรงแรมและพร้อมมอบบริการที่ดีให้กลับกลุ่มลูกค้า  วันนี้ The KPI [...]
55/498 Chao Fa East Rd., Wichit, Mueang Phuket, Phuket 83000 Thailand